My Images Upload
What is this?
My Images Upload
adalah modul attachment yang simple. Ini merupakan hosting images gratis yang bisa kalian gunakan. Semua images akan di simpan pada Firebase Project dan akan otomatis masuk ke posting setelah proses upload. Modul ini sangat mudah digunakan.
Features?
- Browse or Drop images
- Loading Notification
- Images name after choose an image
- Automatically insert into post
- Save your server bandwith
- More features will be added soon...
My Images Upload Preview
Plugin Installation
Plugin Config
Plugin Show below Textarea
Plugin Uploading Process
After Finish automatically insert into post
How to install?
1. You need to configure the firebase console first.
Go here
and open up your console with your google account. Add and name your project.
2. Second choose Add Firebase to your web app
3. Copy and paste the first javascript code to your
headerinclude template
PHP Code:
<
script src
=
"https://www.gstatic.com/firebasejs/4.12.1/firebase.js"
></
script
>

4. Upload the plugin to your plugin folder in public_html
5. Install the plugin and open up setting page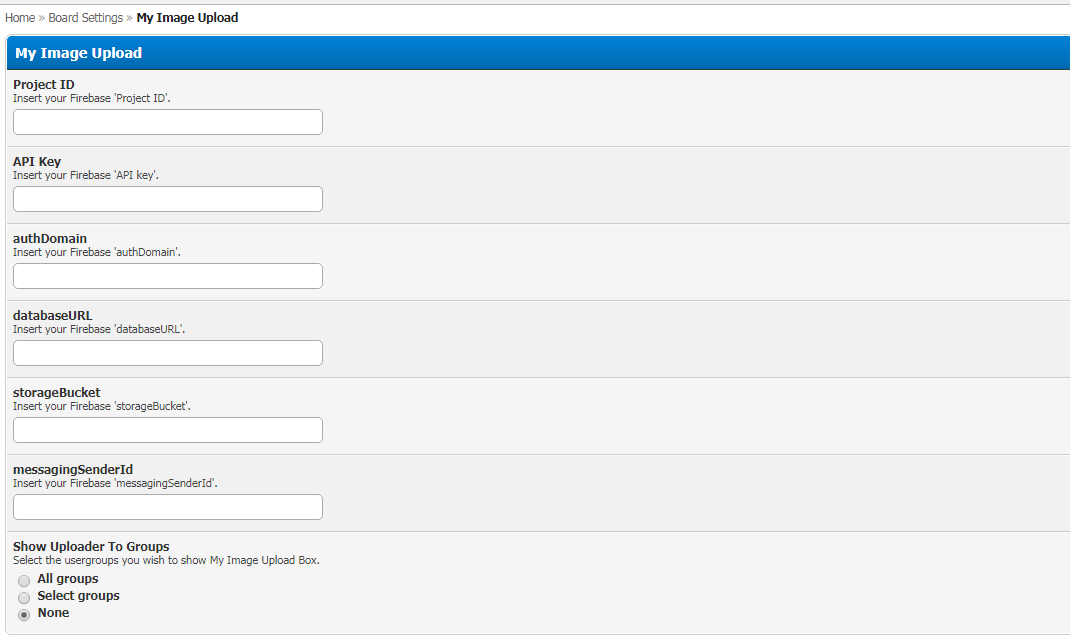 6. Fill in the detail with your detail in firebase console
7. Done
Plugin Detail
v1.0
- Initial Release
Author
Poeja Network
Download Link
Mod Extends